Scythe features fascinating world-building and presents thought-provoking questions about the possible repercussions of human immortality.
Have you ever heard of this novel? If not, well allow me to bring you up to speed. Spoiler-free of course.
Heads up: Affiliate links ahead, which means I could earn a small fee if you make a purchase using one of these links.
Synopsis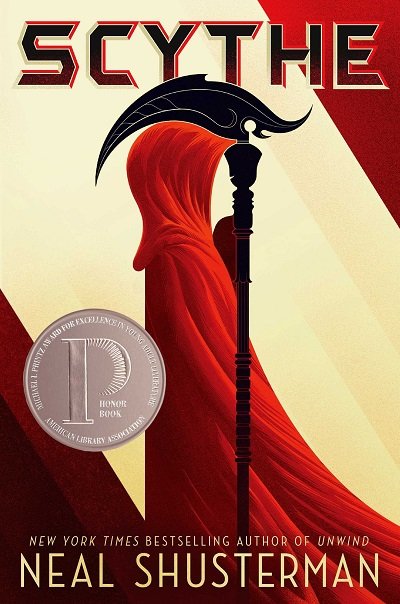 Set in the near-future, natural death has become a thing of past. As have war, hunger, and disease.
The Cloud is in control and provides for everyone's needs from food to employment, housing, education, and anything else that may be required.
But this new reality must be preserved, and the population must not get out of hand, therefore, people still need to die.
Instead of by natural causes, death now comes by trained killers called Scythes. And two new apprentices have been chosen.
We follow teenagers Citra and Rowan, as they learn the art of kill-craft and discover what it truly means to be a Scythe.
Continue reading

"Book Review: Scythe (YA Dystopian Fiction Novel)"