If you want to laugh out loud or if you like awkward, quirky characters, then this book might be for you.
But before we get in to the review, let me tell you what it's about. Spoiler-free, of course.
Heads up: Affiliate links ahead, which means I could earn a small fee if you make a purchase using one of these links.
Synopsis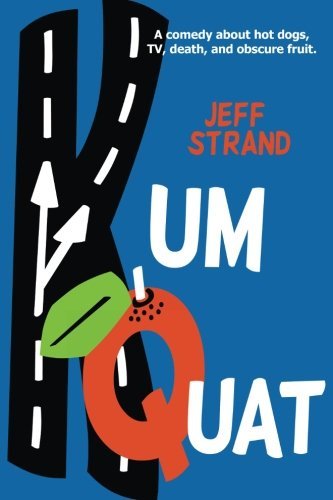 Would you take a road trip with someone you just met?
35 year old Todd certainly wouldn't.
Todd plays life safe – content with a run of the mill job, unemployed-gamer roommate, and failed love life. That is, until he meets Amy at the Worst Film Festival of the Century.
She's cute, quirky, and funny. She also doesn't have much time to live.
Amy convinces Todd to step out of his comfort zone and the duo embark upon a 22 hour cross-country trip for an infamous hot dog.
Will they get their hot dog before her time runs out?
Also – there may or may not be giant gummy bear tractors, men with hooks for hands, suspicious looking hitchhikers, ornery old ladies, stolen or damaged property, a hospital stay, and some vomiting. Maybe.
A quirky, hilarious, and entertaining read.
Continue reading

"Book Review: Kumquat (A Rom-Com)"