I bet ya can't guess whodunit. Or can you?
Unless you've been hiding under a rock, you've heard of Agatha Christie. Fun Fact: She's one of the best-selling authors of all time. And she wrote over 70 novels, during her lifetime, all of which are still in print.
Murder on the Orient Express was my introduction to her works.
I'm hella late, I know. But I am here now. 😛
Now, shall we get into the synopsis? Spoiler-free, of course.
Heads up: Affiliate links ahead, which means I could earn a small fee if you make a purchase using one of these links.
Synopsis
The Orient Express is en route to London when a passenger is found stabbed to death inside his cabin. By chance, world renown detective, Hercule Poirot, is aboard. We follow Poirot's investigation as he searches for clues, collects his evidence, and ultimately learns the killer's identity.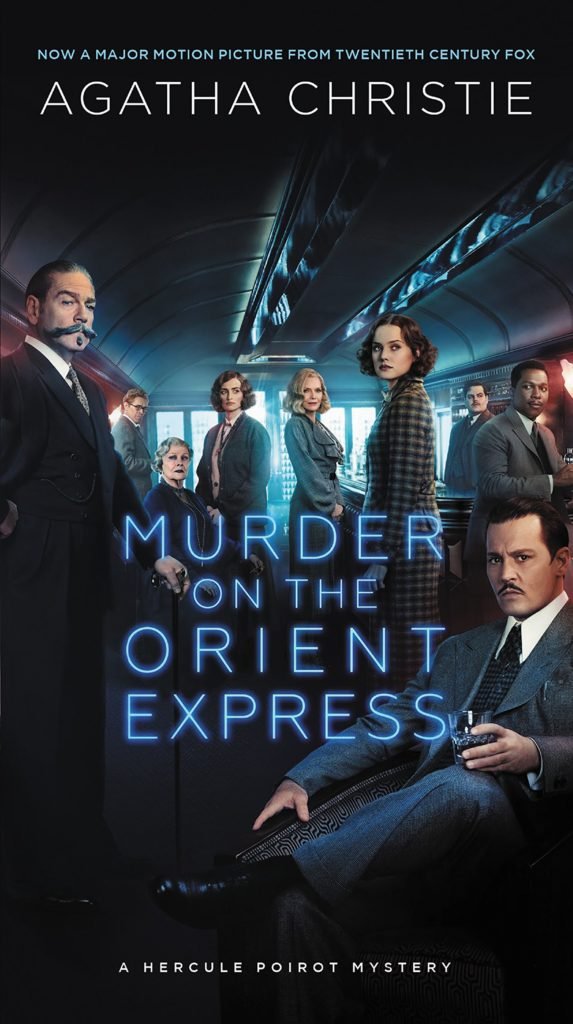 What I Liked
Reading this, it's obvious that Christie is a master as she is in complete control of every element of the story at all times, revealing only what she wants you to see. And just when you thought you had it all figured out, she snatches the rug out from under you and leads you down a completely different path.
I enjoyed Poirot's use of deductive reasoning to figure out who committed the murder. He didn't have much to go on, and the little he did have didn't quite line up. Seeing how he arrived at his conclusions was compelling.
What I Didn't Like
I did not enjoy the writing. Why? Because it made me feel like I was reading. When I sit down to read, I want to be immersed in the story. The writing is simply the gateway. It can either usher you in, or muddy your path. The writing in this novel was a hindrance, and I struggled to make it through the book because of it.
It took a while to pick up. And by a while, I mean about 90 pages. Until then, it was a total snooze-fest.
We don't get to know any character with any degree of depth. And in all fairness, there is a reason for this. The reason? It keeps us from figuring the killer's identity. Until I realized that, I lamented being briefly introduced to a character before being scuttled along to meet the next one.
Final Thoughts
My Final Rating: 3 out of 5 stars.
Though I enjoyed the sleuthing, the collecting of evidence, Poirot's piecing together the clues, and the way things played out, I couldn't get past feeling like I was reading, which ultimately took away my experience.
But even though this book wasn't for me, it might be for you. Agatha Christie isn't one of the best-selling authors of all time for no reason. She's obviously got the goods. I'd suggest you read a few pages to see if this might be a title you'd enjoy.
Happy Reading!
All the Best,
Ash