Hey Y'all,
I'm back with another reading update.
♥Here's my last one, in case you missed it.♥
This week, I finished The Hike (I honestly don't know what genre to consider this), and I started The House on Half Moon Street (a Victorian era Historical Fiction).
Let's chat about 'em.
Heads up: Affiliate links ahead, which means I could earn a small fee if you make a purchase using one of these links.
Just Finished
Synopsis: We follow Ben, a married man and father of 3, who is away on business.
After checking into his hotel, Ben wants to go for a walk in the lush landscape. There's a trail behind the hotel that suits his purpose, so he takes it.
This trail leads him to a strange, new reality where the rules of time and logic are upended.
His only chance of survival is to stay on The Path. But it's fraught with perilous obstacles.
But Ben, wanting to return to his family, is determined to endure.
You can find the official synopsis here…
My Thoughts
I do not know what to make of this.
It was WAY different than what I expected.
I thought this was going to be off-the-wall, funny, and light-hearted. I mean, the synopsis mentions talking crabs, magical objects, and man-eating giants.
Let's just say that it was darker than I thought it would be. Much darker.
I still don't really know what I read. I'd have to read it again to understand what just happened here, and to be able to give it a fair shake.
Based on my first go 'round, I'd rate it 3.25 out of 5 stars on enjoyment alone.
Currently Reading
This week I plan to make significant progress in The House on Half Moon Street.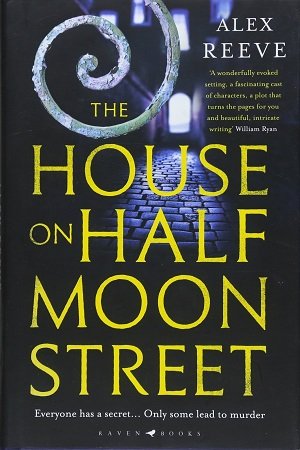 It's a Victorian London, Historical Fiction & Mystery novel.
Though I don't read these genres often, I'm looking forward to this one. I hope I'm in for a treat!
UPDATE from me from the future: I finished it, and I reviewed it here.
---
A Question for You
What are you reading at the moment? And what do you think of it?
Let me know in the comments below.
Happy Reading!
All the Best,
♥ Ash